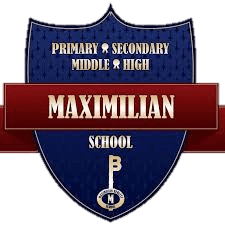 INTERNATIONAL SCHOOL MAXIMILIAN
Mission Statement & Vision Statements
Mission Statement

The mission of International School Maximilian with the implementation of International Baccalaureate Primary Years Program is to develop lifelong learners who seek to improve the world through knowledge, inquiry, and reflection. Our School is committed to promoting a respectful community of independent and passionate lifelong learners who are aware of their roles and responsibilities in an ever-changing world. To this end, we offer a variety of learning experiences within a supportive and challenging environment of rigorous academic programs.
Vision Statement
International Baccalaureate learners embrace a holistic education that engages them intellectually to become creative problem solvers and socially to become empathetic global citizens. The learners participate in an internationally accredited curriculum to become confident lifelong learners.
Moreover, they create a more caring environment. The learners are principled team members and leaders who display integrity, responsibility, and respect for the values of others in our international community.
The aim of our Primary School is to balance the acquisition of essential knowledge and skills with the cultivation of the spirit of creativity and curiosity. In order to attain this balance, students
experience a well-rounded curriculum that promotes inquiry, critical thinking, communication, open-mindedness, and reflection. Pupils at this stage are encouraged to be independent thinkers and gain responsibility for their actions and choices. Our program is made up of the same core and foundation subjects covered in Preschool program. During the latter part, subject teaching becomes more defined especially in the core subjects of English, Maths, and Science. As students enter Year 6, they are prepared for the subject-oriented approach of the Secondary School and are expected to become more independent in planning and investing in their studies.
Living creativity – Original thinking and innovation.
We inspire our children to take new and creative paths, thus bringing out their spirit of innovation and courage. Our children discover their potential and new ways of creating, as well as how to
challenge accepted norms and adapt to new conditions.
Curious, inquisitive – Fanning a lifelong flame.
We stoke the fire of enthusiasm for life-long learning. Our children will retain this curiosity for life and the pleasure of exploration.
Holistic education – Systemic thinking and acting.
We are geared towards the well-being of your child and the demands of the future. Our children's learning and development are based on holistic, elementary education.
Happy children – Learning and growing with confidence and responsibility.
We support and strengthen our children's development so that they grow into a responsible, self-confident and happy young people.
Pedagogical concept
Individual talent promotion and learning motivation for life-long learning.
The child is the focal point: the realization of their potential, motivation for learning, educational achievements and personal development that go into creating a responsible, independent and happy young person.
Learning and teaching
Effective learning and teaching takes place in mixed-age classes. From class 1 onward we work to individual coaching plans.
Skills
Strengthening strengths with networked teaching leads to new knowledge and skills that can be successfully applied.
Flexible
Our independent program is clearly defined in its aims, yet flexible in its implementation.
Open

The pedagogical concept at Maximilian is open, adaptable and at the cutting edge – just like our staff.