We are opening your door to the future
NURTURING TOMORROW'S LEADERS THROUGH A DYNAMIC AND INCLUSIVE INTERNATIONAL EDUCATION, FOSTERING CRITICAL THINKING, CULTURAL UNDERSTANDING AND A PASSION FOR LIFELONG LEARNING.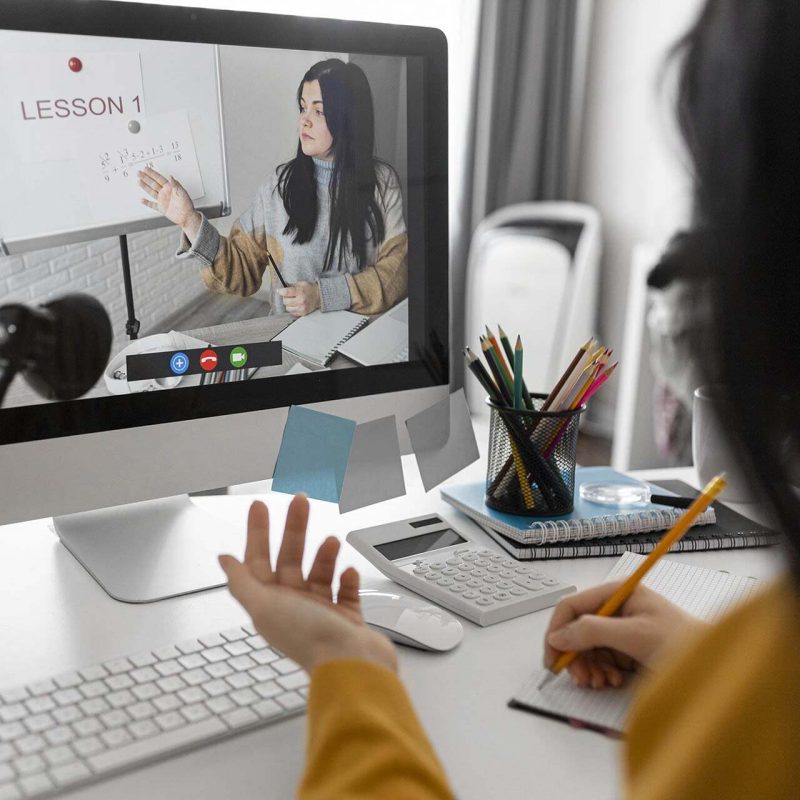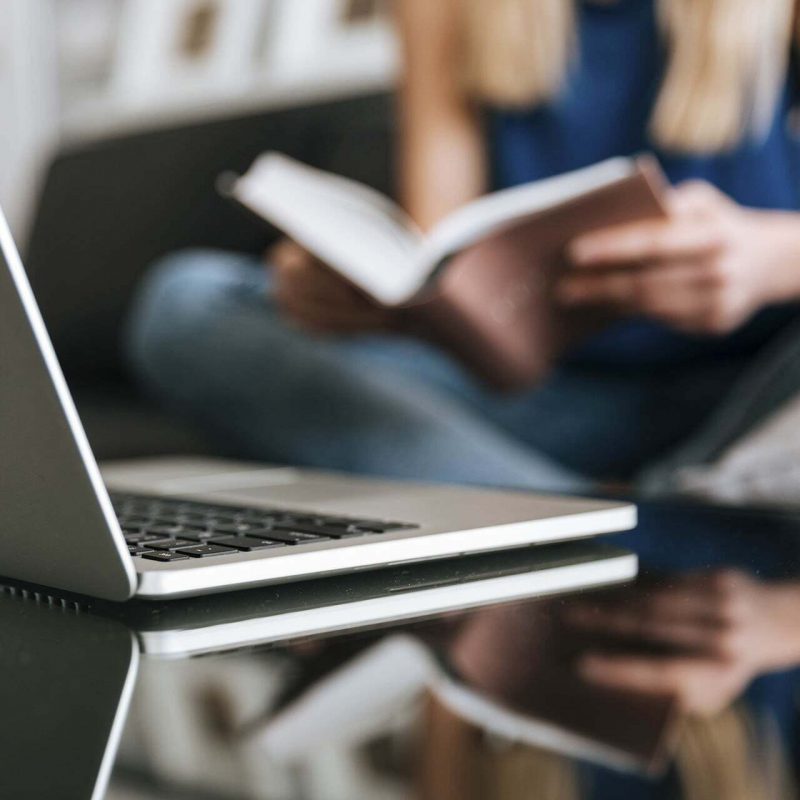 Computer literacy & basic computer skills courses for adults
International School Maximilian is accredited by the Adult Education Center to conduct the program Computer literacy & Basic Computer Skills.
The training program is intended for people who have completed secondary education, ie 18 years and contains modules that will provide basic knowledge for working in Microsoft Office etc.
With the contents of the program the participant will acquire competencies for working with text editing tools, tools for working with spreadsheets and tools for making presentations.
Objectives of the program: to manage basic computer operations, to recognize and identify parts of a personal computer, to apply data entry in Excel spreadsheets, to manage charts with graphs and to prepare presentations with complete animation.
Program structure: the program consists of 2 modules distributed through lessons of theoretical and practical teaching.
Forms and methods of learning: group work, presentations, combined teaching, distance learning and the like.
The program will be performed by the teaching staff for theoretical and practical work in classrooms equipped for teaching. The teaching is performed in a duration of 48 teaching hours which includes theoretical and practical teaching. At the end of the program, a final exam is taken and the participants obtain a certificate.
What do parents have to say about us
"Secluded and quietly placed, Maximilian stands out with high quality education principles, their commitment to quality is reflected in pupil's development. We were impressed by how different, and modern teaching methods are, constantly improved and always contemporary. Strong commitment towards adaptation to a constantly changing world is refreshing to see.Our daughter was not only learning but learning how to think and problem solve potential obstacles, always inspired daily to solve new tasks, to think differently. The most important with a child's educational development is to have a proper base for later improvements and to learn how to quickly adapt to any modern challenges... which Maximilian is perfectly capable to instill."
Simona's parents
"Maximilian School is located in the most beautiful, most picturesque spot in the Central Park in Skopje. It has a very high quality, qualified, professional, educated and professional teaching staff as well as management. I would especially like to mention that in the previous difficult period for everyone, and especially for the children, thanks to the skill of the teachers and the other staff, the teaching with physical presence as well as the online teaching took place flawlessly and without any delay. All protocols for safe teaching are followed, and hygiene is at an enviable level.
As part of Maximilian in the previous three years, I would like to mention that the whole school functions as one big family with a lot of love and attention where all children are accepted really equally, regardless of age, gender, nationality... Maximilian is a positive example that there can be a school without bullying and where the positive qualities of each child are emphasized, where the teachers pass on their knowledge flawlessly and above all have time to dedicate to each child individually, to improve their knowledge, to grow into humane, socially responsible persons.
In addition to learning the subjects, children participate in many projects for the development of humanity, gender equality, environmental awareness.
Thank you so much!"
Marija & Goran Nikoloski
"My daughter Hristina entered Maximilian School at the 8th grade primary and is currently a finishing the 2grade high school. As a parent to a excellent student, I cannot fully express how grateful I am to have found Maximilian School for my daughter. I have seen her knowledge continuously increasing every semester as well as her passion for studying. Students are treated with kindness and respect as individuals by every teacher and are encouraged to pursue their interests and dreams.
The amazing teaching staff truly cares about each and every student. They work to help students achieve their top potential and stimulate their scientific curiosity. All of them available 24/7 for help of any kind.
I feel extremely grateful that we have such an amazing alternative to public school."
Hristina's mother
"We have been part of Maximilian family for 3 years now and we are very happy to be part of such a great system that instills right values and helps kids build their confidence, character, and creativity. My child have been getting exposed to a great academic curriculum, which helps him to uncover his strength and capabilities, and ability to think clearly, speak confidently and work independently. The school is handling online education great during this difficult period. My son enjoys his online lessons and says that having online school contributes to his daily productivity. Im very happy that my son is part of this school, very pleased with how all the necessary information is shared with parents but also how my son is given his own responsibilities and duties. I thank all teachers and stuff at Maximillian School for the hard work they are doing. Thank you."
Jacob's parents
For me, as a parent, this school is a beautiful experience that showed me that learning and education can be interesting, easy and with no stress at all.
My kid was accepted as a part of a team, as a member of a big family where everyone is opened and ready to help to each other.
Excellent communication between teachers and students, strong motivation, calm and relaxing atmosphere , well organized events for parents, answers for all our questions, no matter how many times or what we ask. 😊
And the most important for me - Dimitar is richer not only with knowledge, but with self-confidence and well prepared for next school challenges !
Thanks Maximillian
Dimitar's mother
What do students have to say about us
I enjoy studying at International School Maximilian because it offers a wide variety of classes and every teacher gives every student their undivided attention.
I made many friends there and learned about subjects from all different areas of life such as: Mental Health, Psychology, Business Studies, Language Arts, Science, History, Politics, etc.
It is a great learning and social environment.
Hristina, Family Member since 2019
I choose this school whenever I am in Skopje. When I first walked in the school I felt comfortable and it was a friendly and a welcoming environment. The location of the school was perfect since it is near the Central Park and it's surrounded by trees. In general I loved the school and it didn't even feel like I was in school. I found great friends and great support from everyone. I found the teachers very helpful and they encouraged me to do better in all the subjects. I am very grateful I found the school a like that.
Kristina, Family member since 2017
I can honestly say that my school is the best. The teachers are so helpful, nice and brought up. I really recommend Maximilian as a school. You will love Maximilian and the flexibility and to be honest here we don't judge anyone. In Maximilian we give compliments, we make mistakes and try again, we give enough time and so much more. You wouldn't have to worry about anything. No matter what we do, we always have fun and fun, we are full of love and positivity. We accept everyone here and we have special uniforms which are great and comfortable. Come join us and start loving school.
Helen, family member since 2019
I had a few choices when it came to changing schools. In all honesty, I wasn't even planning on doing so. Eventually my mother found out about the school, she liked it because she knew that I had an easier time studying in English and the school seemed promising. I initially only accepted it because the school had the lessons in English, but there are so many other things that now I am enjoying too. I like the school uniform even though I was upset about it at first because I thought it'd be a plain white shirt and black pants, but it is so much prettier! It doesn't feel like a chore to put it on as it looks like something I would enjoy wearing. My classmates are friendly and it is very easy to find people to talk to during the breaks- as the staff is too. The classes are not hard and I like that and some of them can be rather fun in fact. The garden is also very pretty, I like it. These are just some of the things that I love about my school.
Klara, family member since 2021
I am Dimitar and I am a student in Maximilian. This school year was really relaxing and full with new interesting lessons which i learned really fast with the help from the teachers. They were always here for me and had an answer for every question. They showed me how it is to learn a lot while you're having an interesting and relaxing time. I am grateful for my higher level of education and new friendships I made here.
Dimitar, family member since 2021
Day in Maximilian
Experience a day at international school Maximilian.
About us
We are committed to preparing our students for success in a rapidly changing and interconnected world.
Contact us
Get in touch with International School Maximilian.
Career
Do you want to work with us and be part of International School Maximilian?
"Empowering young minds, shaping global citizens through dynamic, inclusive and comprehensive international education."