International High School Program is intended for students from 14 to 18 years old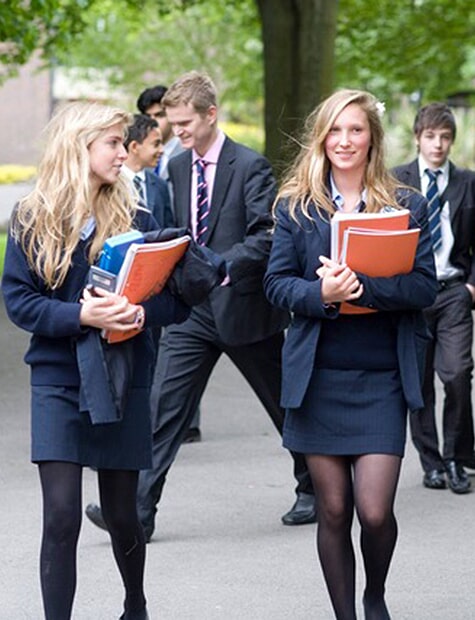 Welcome to International School Maximilian, where we are proud to offer an International High School Program for students who are looking for a challenging and globally-focused education.
Our International High School Program is designed to prepare students for success in an increasingly interconnected world. It offers a rigorous curriculum that includes a wide range of subjects, such as Mathematics, Science, English, History, and Foreign languages. Additionally, students will have the opportunity to take elective courses that align with their interests and career goals.
We also place a strong emphasis on language immersion and cultural education. Students will have the opportunity to learn a foreign language and to participate in cultural exchange programs and activities. This will give them the opportunity to experience different cultures and ways of life, which will help them develop intercultural understanding and a sense of international-mindedness.
The program also includes a range of extracurricular activities and enrichment programs, such as clubs, sports teams, and service learning opportunities. These activities are designed to help students develop important life skills, such as communication, collaboration, and problem-solving.
We understand that choosing a school for your child is an important decision, and we want to assure you that we will be providing support and resources to help your child make the transition. Our school is a community of learners, and we encourage parents to be active participants in their child's education.
For students 14 to 16 years old. During Grades 9 and 10, our students study 9 compulsory courses:
Each student also chooses two options to round out their schedule. Options may include:
Meeting government ministers, organising a local river clean-up project and writing to the United Nations about climate change, are just some of the activities learners are pursuing through the Project Activities course.
The PA course is a groundbreaking and stimulating course that stretches across traditional subject boundaries and develops transferable skills. It is both cross-curricular and skills-based and taps into the way learners of today enjoy learning, including team work, presentations, projects, and working with other learners around the world. The emphasis is on developing the ability to think critically about a range of global issues where there is always more than one point of view.
The PA course provides opportunities for inquiry key global issues from a personal, local/national and global perspective.
Young people globally face unprecedented challenges in an interconnected and information-heavy world, not least in how they will gain a sense of their own active place in the world and cope with changes that will impact on their life chances and life choices.
Students will have opportunities to acquire and apply a range of skills, including:
gathering, synthesizing and communicating information
collaborating with others to achieve a common outcome
analyzing and evaluating planning, processes and outcomes
developing and justifying a line of reasoning
Students will explore stimulating topics that have global significance. They will assess information critically and explore lines of reasoning. They will learn to collaborate with others from another culture, community or country, directing much of their own learning and developing an independence of thought.The syllabus emphasizes the development and application of skills rather than the acquisition of knowledge. Students will develop transferable skills that will be useful for further study and for young people as active citizens of the future.
The PA course encourages awareness of global problems and offers opportunities to explore possible solutions through cooperation and collaboration. The course is not about getting everybody to think identically; rather it is a matter of opening minds to the great complexity of the world and of human thought, and opening hearts to the diversity of human experience and feeling.
For students 16 to 18 years old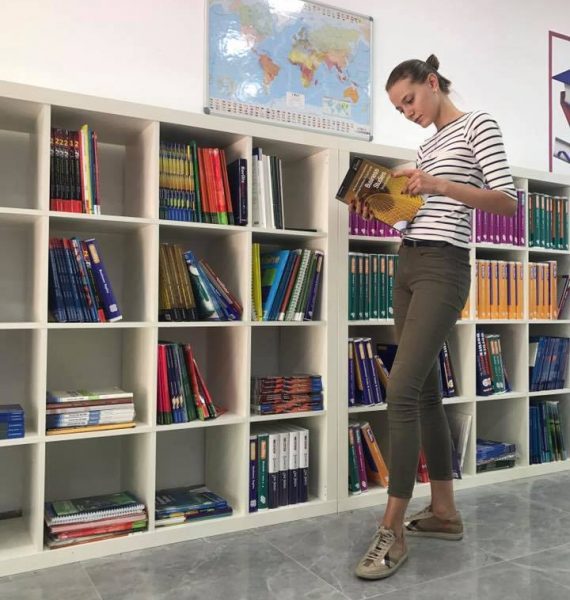 Our programmes and qualifications set the global standard for international education. They are created by subject experts, rooted in academic rigour and reflect the latest educational research. They provide a strong platform for students to progress from one stage to the next, and are well supported by teaching and learning resources.
We review all our syllabuses regularly, so they reflect the latest research evidence and professional teaching practice – and take account of the different national contexts in which they are taught.
We consult with teachers to help us design each syllabus around the needs of their learners. Consulting with leading universities has helped us make sure our syllabuses encourage students to master the key concepts in the subject and develop the skills necessary for success in higher education.
Following our International programme helps students develop abilities which universities value highly, including:
a deep understanding of their subjects
higher order thinking skills – analysis, critical thinking, problem solving
presenting ordered and coherent arguments
independent learning and research.
For students 16 to 18 years old. During Grades 11 and 12