A PLACE FOR LEARNING AND LIVING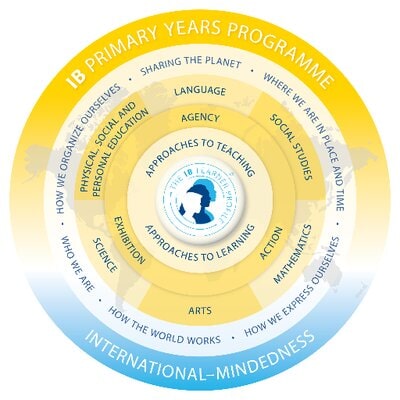 Mission Statement
The Mission of International School Maximilian is to develop lifelong learners who seek to improve the world through knowledge, inquiry, and reflection. Our School is committed to promoting a respectful community of independent and passionate lifelong learners who are aware of their roles and responsibilities in an ever- hanging world. To this end, we offer a variety of learning experiences within a supportive and challenging environment. 
We are raising students who are:
Inquirers
Knowledgeable
Thinkers
Communicators
Principled
Open - minded
Caring
Risk takers
Balanced
Reflective
Accreditations
Accreditation No. 11-440 Issued by the Ministry of Education of Republic of North Macedonia.
International School Maximilian is accredited by the Adult Education Center to conduct the program Computer literacy & Basic Computer Skills.
International School Maximilian is an IB Primary Years Programme Candidate School.*
Living creativity – Original thinking and innovation.
We inspire children to take new and creative paths, thus bringing out their spirit of innovation and courage. Children discover their potential and learn new ways of creating and thinking.

Curious, inquisitive – Fanning a lifelong flame.
We ignite the fire of enthusiasm for life-long learning. Our students learn through inquiry.

Holistic education – Systemic thinking and acting.
Our programme is created around the well - being and mindfulness of the child and the demands of the future.

Happy children – Learning and growing with confidence and responsibility.
We support and strengthen children's development so that they grow into a responsible, self-confident, caring, reflective, open - minded citizens. Through our Learner Profile, students become valuable members of society.
Pedagogical concept
Individual talent promotion and learning motivation for life-long learning.
Children are the focal point: the realisation of their potential, motivation for learning, educational achievements and personal development that go into creating a responsible, independent and happy youth.
Learning and teaching
Effective learning and teaching takes place in small groups. Students inquire into the central ideas of 6 transdisciplinary themes.
Skills
The programme is designed to develop skills rather than factual knowledge.
Flexible
Our independent programme is clearly defined in its aims, yet flexible in its implementation.
Open
The pedagogical concept at International School Maximilian is open, adaptable and inquiry based.